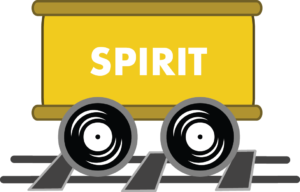 Spiritual Wellness is a personal matter involving values and beliefs that provide a purpose in our lives. While there are several different views on what spiritualism is,it is generally considered to be the search for meaning and purpose in human existence, leading one to strive for a state of harmony with oneself and others while working to balance inner needs with the rest of the world.
The National Wellness Institute says spiritual wellness follows the following:
It is better to explore the meaning of life for ourselves and to be tolerant of the beliefs of others than to close our minds and become intolerant.
It is better to live each day in a way that is consistent with our values and beliefs than to do otherwise and feel untrue to ourselves.
It is important for all of us to explore what we believe is our own sense of meaning and purpose.   The path to spiritual wellness may involve simply thinking through the ways you receive meaning in your life, or talking about these with important family or friends.  In addition, some individuals have practices that allow them to focus on the meaning in their lives such as meditation, prayer, yoga, or other specific spiritual practices that support your connection to a higher power or belief system. Also, having clearly defined values, beliefs, and morals define your spirituality and provide a basis for key states such as compassion, the capacity for love and forgiveness, altruism, joy, and a sense of personal fulfillment.
Ask yourself:
Do I make time for relaxation or reflection in my day?
Do my values guide my decisions and actions?
Source: University of California, Riverside; University of Arkansas College of Medicine
---